---
About the Author
James Petras is a Bartle Professor (Emeritus) of Sociology at Binghamton University, New York.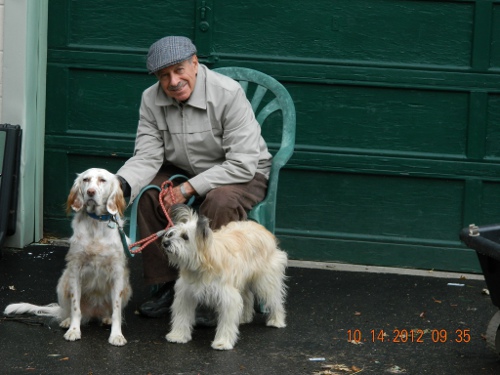 He is the author of more than 62 books published in 29 languages, and over 600 articles in professional journals, including the American Sociological Review, British Journal of Sociology, Social Research, and Journal of Peasant Studies. He has published over 2000 articles in nonprofessional journals such as the New York Times, the Guardian, the Nation, Christian Science Monitor, Foreign Policy, New Left Review, Partisan Review, TempsModerne, Le Monde Diplomatique, and his commentary is widely carried on the internet
---
The anti-populism of the ruling class serves to confuse the 'right' with the 'left'; to sidelight the latter and promote the former; to amalgamate rightwing 'rallies' with working class strikes; and to conflate rightwing demagogues with popular mass leaders.
Share the Truth!
^0The most important act any world citizen can do is to stop using all mainstream media.^3000
No exceptions whatsoever. It's brainwash propaganda. Toxic sludge for the mind.^3000
Voices like this are NEVER heard on the mainstream media, owned by the sociopathic 1%.^3000
The "1%" is the global plutocracy, the billionaires, a puny segment of humanity.^3000
These people pretend to honor and defend democracy but are its most serious enemies. ^3000
Injustice, war, grotesque inequality and the murder of the planet is their handiwork. ^3000
Just 8 billionaires own as much wealth as HALF of all humanity—4 billion people.^3000
And the corporate media—which they own—is their main line of defense.^3000
That's why the best way to break their hold over us is to break their media. ^3000
Breaking the corporatocracy's stranglehold on political information is essential.^3000
Save humanity, the planet and its innocent creatures from the looming disasters. ^3000
Increase public distrust in the mainstream media and defeat their power to mislead.^3000
They lie 24/7. They sell you war. Injustice. Death. Confusion. And they never stop.^3000
Some more obviously than others, but they all lie. So trust no one on the Big Media.^3000
And beware of "entertainment shows" that also carry highly toxic imperialist propaganda.^3000
Like the fungal NCIS series. Or "24", glorifying Homeland Security. The police state.^3000
Or CBS Madam Secretary. A ridiculous show, like The West Wing. ^3000
Telling us the US government is good, that the president is good, that its cabinet is good.^3000
That the US establishment—which they represent—has noble aims. Rubbish!^3000
Hollywood and the "news media" are an integrated system of mass disinformation. ^3000
Propaganda to keep the people from waking up to the great crimes committed by their rulers.^3000
Get the healing truth from citizens' media, like The Greanville Post and its free voices. ^3000
Do your part to break the power of the mainstream media and its numerous whores.^3000
Become a soldier in the crucial battle of mass communications. Which we must win.^3000
As the ruling cliques prepare the world for nuclear war, now it's a matter of survival!^3000
Start today! Share this article on your Facebook, Twitter, Google or Instagram accounts! ^3000
Parting shot—a word from the editors
The Best Definition of Donald Trump We Have Found
In his zeal to prove to his antagonists in the War Party that he is as bloodthirsty as their champion, Hillary Clinton, and more manly than Barack Obama, Trump seems to have gone "play-crazy" — acting like an unpredictable maniac in order to terrorize the Russians into forcing some kind of dramatic concessions from their Syrian allies, or risk Armageddon.However, the "play-crazy" gambit can only work when the leader is, in real life, a disciplined and intelligent actor, who knows precisely what actual boundaries must not be crossed. That ain't Donald Trump — a pitifully shallow and ill-disciplined man, emotionally handicapped by obscene privilege and cognitively crippled by white American chauvinism. By pushing Trump into a corner and demanding that he display his most bellicose self, or be ceaselessly mocked as a "puppet" and minion of Russia, a lesser power, the War Party and its media and clandestine services have created a perfect storm of mayhem that may consume us all.— Glen Ford, Editor in Chief, Black Agenda Report