---
Among insouciant, massively disinformed Americans a vast criminal organisation has the audacity to celebrate its "work".  The irony is that a lot of certifiable morons celebrate it right along, including a large mob of Trump-hating liberals, who believe the CIA is "about keeping us safe" from tyranny. This is the kind of impenetrable stupidity that is dooming the planet.

---
Dispatches from RT.COM
---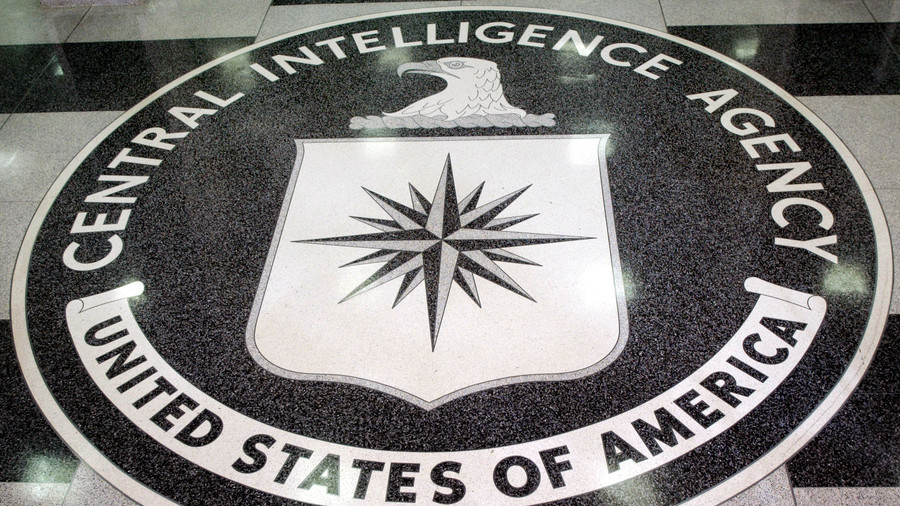 T
he CIA has tweeted a GIF marking its 71st birthday – and while some folks on Twitter took the opportunity to express their sincere thanks to the intelligence agency for the work it does, others were, let's just say, not so kind.
The simple self-congratulatory GIF showed confetti falling over the years '1947 – 2018' with the words "celebrating 71 years" written underneath and the CIA's logo in the middle. It wasn't long before the responses to the birthday tweet started rolling in.
Some Americans praised the "heroes" of the organization and the "sacrifices" made to 'keep the US safe'.
A significant proportion of the responses, however, came from users calling the agency out for its questionable behavior over the past 71 years.
One user congratulated the CIA on 71 years of "deception, death and destruction," while another noted it had been 71 years chock full with "espionage and regime change" abroad. One user was more straightforward and condemned the more than seven decades of "supporting terrorists" and "killing all sorts of innocent people along the way."
71 years of illegally overthrowing governments worldwide, supporting terrorists of all stripes, and killing all sorts of innocent people along the way. America….Fuck Yeah.

— 🌈A Peter Of Color (@WamsuttaLives) September 18, 2018
Some tongue in cheek responses made reference to the organization's notorious secrecy and omnipotence.
Others had some burning questions they wanted answered. Like, for example, if there is something the US public still doesn't know about the 9/11 terror attacks – or if the CIA could use its overthrowing powers to "do something" about the current president in the White House, Donald Trump.
Thank you all for your service. Can you please do something about the tyrant currently occupying 1600 Penn. Ave.?

— Mimi Franco (@MimiFrancoPhoto) September 18, 2018
One user suggested that 71 years might be a good time to "call it quits and let the people of the world live in peace".
Seems like a good time to call it quits and let the people of the world live in peace

— Andres (@futb0livariano) September 18, 2018
Like this story? Share it with a friend!
---

This work is licensed under a Creative Commons Attribution-NonCommercial 4.0 International License
CAPTIONS AND PULL QUOTES BY THE EDITORS NOT THE AUTHORS

[premium_newsticker id="154171″]
Print this post.