BRYAN MacDONALD
---
[dropcap]B[/dropcap]
arack Obama's decision to play political games with the 70th anniversary of Victory Day was probably intended as a snub to Vladimir Putin. However, it's actually an outrageous insult to the Russian people.
I remember my first Russian May 9th very well. For the simple reason that following a rather raucous Saturday night, I plain forgot about it. Waking up slightly the worst for wear, I took Kris Kristofferson's advice and flung on my "cleanest, dirty shirt" before heading to downtown Khabarovsk on that Sunday morning sidewalk. The problem was that the otherwise innocent garment was something I'd picked up at World Cup 2006 in Berlin. Emblazoned across the front were the words, "Deutschland" and on the rear "Germany" for those who had initially missed the point.
Dozily trotting down the Far Eastern capital's wide central thoroughfare, Karl Marx Street, I noticed a few strange looks alright. By the time I passed the viewing platform at Lenin Square, my paranoia levels had peaked as people kept smiling at me, a very un-Russian trait. Eventually, I reached the Steakhouse where I'd arranged to meet my friend Vova and his buddy Max. Seeing my attire, they both laughed so hard that they doubled over.
"Oh my god! Is there a shop open, I need to buy a new T-Shirt," I nervously said.
"No, you don't. It's just funny. You are not doing anything wrong," Vova replied.
"Are you sure? I won't get attacked by Russian nationalists or anything?"
"Not unless you put über alles after the Deutschland!"
In my homeland, St Patrick's Day is a very big deal. The Irish have a love/hate attitude to it and many resent its association with heavy drinking. However, it remains our national holiday and despite the odd cringe, we are proud of its global appeal. To be honest, I'm not sure how safe it would be to wear an England soccer shirt in Dublin or a provincial Irish city on March 17. For what it's worth, I wouldn't personally be inclined to volunteer as a guinea pig either.
Russians respect Germany
The point here is that Russians, despite the horrors of the "Great Patriotic War," as its known there, don't hate Germans. In actual fact, they quite like them. I can only give my personal experience, but I find that when you ask Russians which foreign country they most admire, a few will plump for the USA, a couple more for Japan or France but the majority will say Germany. Back home, I'd have to travel a long way before I'd find an Irishman who would admit to reverence for England.
Angela Merkel knows this too. She also understands how much "Victory Day" means to Russians. For that reason, despite humungous pressure from the US, which effectively colonizes her nation militarily, she will visit Moscow this weekend to commemorate the dead. The Chancellor is skipping the army parade on the 9th and instead will lay a wreath at the Tomb of the Unknown Soldier with President Putin the following day. Of course, a lot of Russians feel she should appear at both events. Indeed, one Vadim Raskin, a doctor from Novokuznetsk, organized a campaign which saw thousands write to her Berlin address expressing dismay.
While Merkel feels that the blowback from the Ukraine crisis means she can't attend the military display, she's at least acknowledging Russia's gigantic war sacrifice. Smaller NATO members, Greece and the Czech Republic, are sending their heads of state and Slovakia will be represented by its Prime Minister, Robert Fico. Many in Moscow, including President Putin, accuse the US of coercing other European states not to send delegations. (And they are right.—Eds)
However, while Europe cowers under American duress, the leaders of China, India, Brazil and South Africa will be present in Moscow. What should have been a day for solemn commemoration of humanity's most tragic waste of life, has been turned into an interstate 'brannigan', worthy of a putative new Cold War. The man responsible for this is Barack Obama. It's less the "audacity of hope" and more the timidity of doltishness.
Obama's own goal
Like an Englishman taking a penalty at a World Cup, Obama has snatched defeat from the jaws of victory and handed his great rival, Vladimir Putin, the moral high ground. Let me explain why the White House's petty snub is a major strategic blunder and also an error of principle.
What most European and North American commentators don't fully understand is just how all-consuming memories of the "Great Patriotic War" are for Russians. Defeating German fascism and repelling the Nazi invasion is regarded as their finest hour as a people. Some in the West may perceive Yuri Gagarin's first space flight as the crowning glory, but the natives don't. There's a simple reason for this, almost every Russian either has a living or dead relative who fought in the conflict. On the other hand, not many Russians can boast of a family member who has been to outer space.
---
The UK and the USA also lean heavily on the memory of World War Two, the latter aided by Hollywood which often re-writes the accepted history. While both made huge contributions to the war effort, even the most myopic would not dare suggest that either's suffering was comparable to what the USSR endured. Total Soviet deaths numbered around 27 million.
By comparison, Britain lost 450,000 and the USA 420,000. The main aggressor, Germany, counted around six million casualties. In 2004, Russian historian Vadim Erlikhman estimated that around 14 million of the Soviet fallen were from Russia with other massive losses sustained by Ukraine (6.8 million) and Belarus (2.3 million). The central Asian countries, former Soviet republics of Kazakhstan and Uzbekistan suffered greater loss of life than the UK or USA. Poland was also a victim of the war. In 1987, Dachau survivor Franciszek Proch concluded that 3.3 million ethnic Polish and 2.5 million Polish Jews died.
Obama – hope we can't believe in
For Barack Obama to use the specter of a civil war in a failed, corrupt state on the edge of Europe as an excuse to water the graves of Russia's war dead is an absurdity. Especially after his own representatives promoted the violent coup – against a freely elected government – which created the conditions for the conflict.
---
"A man who likes to preach about democracy and freedom should surely realize that those values he, outwardly, holds dear survive in part because of the Russian and Soviet sacrifice 70 years ago…"
---
A man who likes to preach about democracy and freedom should surely realize that those values he, outwardly, holds dear survive in part because of the Russian and Soviet sacrifice 70 years ago. I actually suspect he doesn't acknowledge this. US policy towards Moscow is so harebrained that one would venture that a team of monkeys, armed with 'ogham' stones, would do a better job than the State Department's current Russia team.
A country that celebrates its own national holidays with such fervor as the Americans exhibit on Thanksgiving and the 4th of July should be aware of how other nations feel about theirs. That said, Victory Day is more than a regular national holiday. It's living, breathing history.
This 70th anniversary is probably the last major milestone that a significant number of veterans will be able to attend. The fact that Barack Obama was unable to find it in his heart to come to Moscow and doff his cap to men and women who did more for the values he purports to hold dear than he ever will, speaks volumes about his character. The worst American President since Jimmy Carter has not only destroyed relations between the White House and the Kremlin, he may also have obliterated any residual goodwill that still existed from the ordinary Russian people towards America. That's a poisonous legacy.
MORE:
---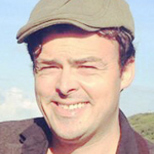 Bryan MacDonald is an Irish writer and commentator focusing on Russia and its hinterlands and international geo-politics. Follow him on Facebook
The statements, views and opinions expressed in this column are solely those of the author and do not necessarily represent those of RT.
[printfriendly]
---
---
---